We would like to say a big THANK YOU to some of the great businesses in St Neots for helping us raise over £1000 at our Christmas Disco 2018, it was a really good turn out and we had so much fun:
Tesco Extra St Neots 3145
Tesco Express Love's Farm
Crafty Monkeys
And all of the parents who donated to such a great cause we thank you.
————————————————————————————————
01 Aug 2018: A big thank you to bpha who awarded us a grant of £250 through their Cash 4 Your Community Scheme (CFYC). The application was made to support the Group in the set-up costs for the new Scout Hut in the grounds of St Neots Town Football Club, including re-decoration and re-branding.
————————————————————————————————
Everything we do is focused toward offering our Scouts the best experiences we can. To do this we constantly need to raise funds and help support the Scout Group in providing camping equipment etc.
We would like to say thank you to the following companies for their support: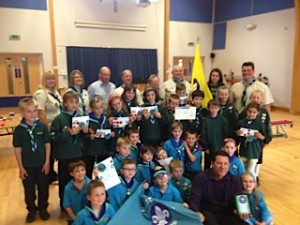 Waitrose www.waitrose.com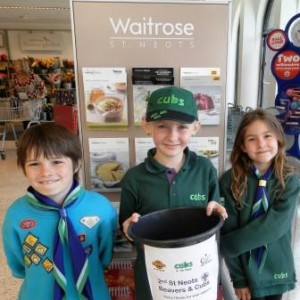 Tesco www.Tesco.com
We would also like to acknowledge the support of individuals that have donated their time and resources to support us:
Chris Read – for helping professionalise our fundraising