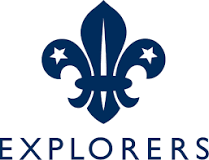 2nd St Neots Scouts are proud to sponsor the opening of the new Loves Farm Explorers Group for children between the ages of 14-18. We are looking for any young people who may be interested in joining our group and who would enjoy the opportunity to meet new people, learn new skills, enjoy new adventures and take part in outdoor activities. There will also be the opportunity to take part in the Duke of Edinburgh scheme.
How do I apply?
If you are interested in getting involved or just want to have a chat please use a form under Contact Us to get in touch with Andrew Starkey, Explorer Leader.
We look forward to welcoming you.